Big Rock Equine Inc.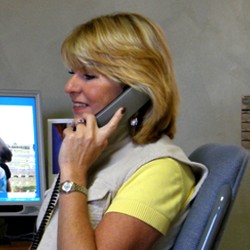 Theresa Rogers – Publisher
After nine years of production I will be retiring both myself and the Stallion Guide at the end of 2012. It has been very enjoyable and rewarding to work with so many exceptional people in the breeding industry and I particularly want to express my sincere gratitude and appreciation to the stallion owners for their support and loyalty over all the years.
The Stallion Guide became the "first of its' kind" in 2003, combining international calibre stallions from multiple warmblood and sport horse breed registries into one source and promoting them to breeders across North American. The success was almost instant due to the quality of stallions, their pedigrees and accomplishments which varied throughout the years making the publication a genuine collector's item.
I hope the International Stallion Guide will continue to be used for many years to come and wish everyone much continued success in the breeding industry.
Warm regards,
Theresa Rogers
Publisher